---
Modern Room Furniture Knoll ® Suzanne Lounge Seating KLL1162
Knoll ®
---
About the Designer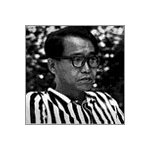 Kazuhide Takahama
Japan (1930 - )
Kazuhide Takahama's simple but well-harmonized work exemplifies his internationally acclaimed talent for his balance of the Japanese aesthetic and Western culture. His Suzanne Lounge Seating collection for Knoll, an update of the 1965 classic designed for the Italian Gavina Group, displays this characteristic harmony with simple, appealing contours
Kazuhide Takahama's simple but well-harmonized work exemplifies his internationally acclaimed talent for his balance of the Japanese aesthetic and Western culture. His Suzanne Lounge Seating collection for Knoll, an update of the 1965 classic designed for the Italian Gavina Group, displays this characteristic harmony with simple, appealing contours. The collection includes a lounge chair, double lounge chair, settee and sofa upholstered in your choice of a Knoll textile selection.
The Design
Harmony, simplicity and serenity characterize the Suzanne Lounge Seating collection by Japanese designer Kazuhide Takahama. The lounge collection fuses Eastern and Western design principles to achieve a look that complements a wide variety of settings. The Suzanne Lounge Seating collection is as ideal for commercial interiors such as universities and reception areas as it is for the home.
Features at a Glance:
Design Year: 1965
Base made of tubular steel with polished chrome finish for excellent durability
Brushed aluminum sides
Plastic glides
Seperate high-resilient Cal 117 foam cushions with MDF seat and back supports structure
Upholstery available in a range of Knoll textiles
Can be used as modular seating with other Suzanne pieces
Dimensions:
Lounge Chair Dimensions: 27" H x 30.5" W x 35" D
Seat Height: 14.5"
Double Lounge Chair Dimensions: 27" H x 30.5" W x 59" D
Seat Height: 14"
Settee Dimensions: 27" H x 60" W x 35" D
Seat Height: 14"
Sofa Dimensions: 27" H x 83" W x 35" D
Seat Height: 14"
<
Order with Confidence:
Sustainability Statement: Sustainable design is a key component of Knoll's environmental focus. Knoll's commitment to social responsibility and a healthy environment has prompted the company to further articulate its longstanding environmental programs and, with encouragement and support from colleagues in the industry, Knoll has re-energized its focus on such "green" initiatives as life cycle analysis and LEED® certification. Knoll is proud to have contributed to projects that have received LEED certification from the U.S. Green Building Council.


The Suzanne Lounge Seating Collection is Greenguard certified.
Knoll products are guaranteed to be free from defects in materials and workmanship during the applicable warranty period set forth in the Knoll Warranty.
Should you discover shortly after receiving your Suzanne Lounge Seating that parts are either damaged or missing, please call us immediately, and we will be happy to send you replacement parts as soon as possible and at no additional cost.
Each authentic Knoll product includes a certificate of authenticity.
---
More from this collection